Discover more from CreatOracle by Sidd Chauhan
Finding signals 🚥 within the noise 🔊 all during the time of a coffee break ☕ AI, Notion, Obsidian, Data Science, Psychology, Habit-Building Mental Models, NoCode, Learn In Public
Data Viz, Filling your curiosity, COVID vaccines, Lightroom editing tips, Building in Public
Siddhant Chauhan
Creating the Garden of Growth
Hey everyone,
A few things have been on my mind and I have thought a lot about them.
What do I wish I'd been doing consistently for the past 3 years?
I can say for me, I wish I did more guitar and piano practice sessions and wrote more blogs and made more youtube videos. While I am not able to get the time back to do these things but I can do something.
These are all small actions that compound over time and make huge impacts.
Compound interest is called as the eighth wonder of the world.
Therefore, I can now make a change and instead think of it as:
What should I start today as of now that can be done consistently for 3 years in future?
So I plan to create more videos, write more articles on interesting topics and practicing more music sessions.
The time is never too late to start something and the trick is to just stick with it and enjoy the moment.
Have an amazing rest of the week!
-Sidd
What is something you want to start doing more consistently for the future?
Please hit the <reply> button and let me know what you thought if you have a few seconds. I'd love to hear your inputs on what was useful and how to improve further.
If you found anything useful,
share it with your friends and
tell them to sign up too :)
Data Science
Data Visualization: Free Email Lessons | SDS Club
Let us walk you through the depths of Data Visualization and teach you how to communicate your findings professionally and effectively.
Here's what's coming your way when you sign up below:
Lesson 1: How to become a [[Data Visualization]] freelancer
Lesson 2: Creating dashboards in Tableau
Lesson 3: Building clear reports and plots using Python's Matplotlib
Lesson 4: Add industry-recognized credentials to your resume
Conclusion: Preparing for official Tableau certification
Interesting Finds
Updated: Pfizer-BioNTech COVID-19 Vaccine has 95% Efficacy, Completes Phase III Trial | BioSpace
In addition to coming sooner than expected, the results are even better than expected. The trial hit all primary efficacy endpoints.
Guest Author & Illustrator: Andrew YuText adapted from Eric Jorgensen and The Almanack of Naval RavikantLeverage allows you to accomplish 100x what others can – it is a force multiplier for your effort, skill, and judgement.
2020 Highly Cited Researcher List Highlights Scientific Pioneers Across the Globe | BioSpace
The United States continues to headline an annual list of influential science researchers, but that lead is dipping as other global scientists gain recognition from their peers for the work they are conducting.
CuriosityStream - Documentary Hub
If you like documentaries that inspire, educate and entertain, then check out Curiosity stream. This is where all the cool documentaries from the past went and new ones get updated.
Quote of the Week
Build in Public is the new way to go.
Tweet of the Week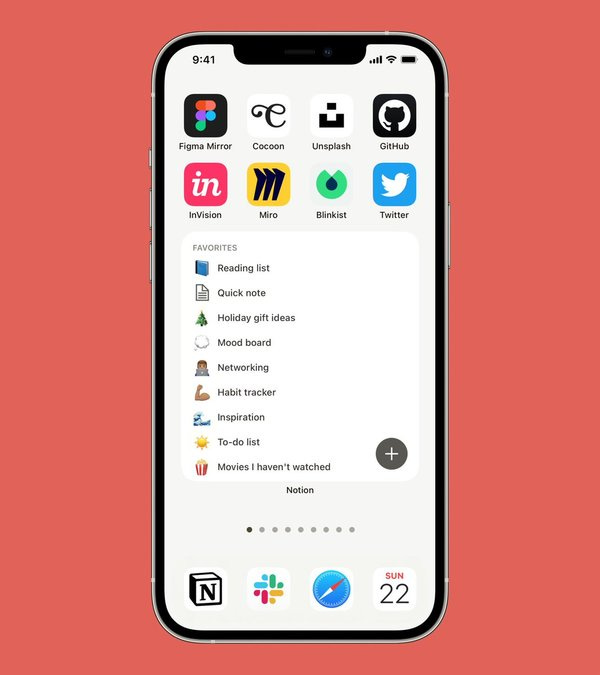 Notion widgets for iPhone are here! Quickly get to the page you need, right from your home screen.

🟥 Pin some of your "favorited" pages
🟨 See the pages you visited most recently
🟦 Add a page widget, complete with icon & cover https://t.co/fzutN2qRjW
¥ibe of the Week
Student at University of Texas at Austin. Check out my photography and blog on a variety of topics.
Intro to Editing: The Basics by Shlok Chauhan
If you wanna get started with some basic photo editing then boy do I have the video for you.
If you don't want these updates anymore, please unsubscribe here.
If you were forwarded this newsletter and you like it, you can subscribe here.
Created with Revue by Twitter.